Spencer's Story
Spencer was rescued as a terrified stray before his first birthday. Because of his fearful behaviors, Spencer was adopted and returned twice. Tragically, in an attempt to stop his barking, his second adoptive family used a shock collar
This traumatic experience caused a major setback in Spencer's progress. He no longer trusted his foster, with whom he had developed a strong bond. Spencer was so fearful as a result of the aversive training that it was uncertain whether he would be adoptable again.
Luckily, with his foster's time and commitment to continue training him using humane methods, Spencer learned to trust again. His next and final adoptive home committed to giving Spencer a safe home, no matter how difficult his issues were. He has spent the last ten years living a rich, full life with a loving family who describes him as perfect.
​
While Spencer's story has a happy ending, many rescue dogs are not so fortunate. Spencer Group was founded to use education and humane training to prevent stories like Spencer's from happening again.
Give the gift of training
Spencer Group is a 501(c)(3) registered nonprofit.
Our Mission
Spencer Group is committed to increasing rescue dogs' adoptability into safe, loving homes, preventing the return of adopted dogs, and improving dogs' emotional and physical well-being. We do this by partnering with rescue groups and certified trainers to deliver humane, science-based dog training and behavior education on a scholarship basis.

Through our Spencer Scholarship, we serve as a resource for rescues with anxious, fearful or reactive dogs to receive positive reinforcement training rather than resorting to aversive methods for otherwise manageable behavior. Our independent, certified trainers devise training plans that will be manageable for busy foster homes and provide transitional support when dogs move into their permanent homes. Spencer Group works transparently and in partnership to help rescue groups manage resources to handle these cases with support so that, instead of focusing on behavioral challenges and returns, rescues can focus on saving more dogs.
Oliver
After being in rescue for two years, Oliver's foster reached out to Spencer Group to help Oliver overcome his fearfulness, especially around men. Today he is an ambassador to raise awareness about puppy mills. He's available for adoption through Underdog Rescue.
Willow
Willow is a current Spencer Scholar being fostered through Adopt A Husky, MN. Shy at first, she is thriving in class and is learning to love meeting new people!
Georgie
Bounced between multiple foster homes, Georgie was referred to the Spencer Scholarship program to avoid being returned to Pet Haven for growling and barking. Our trainer helped with crate training, enrichment, and recognizing and respecting Georgie's signs of stress. Georgie has been adopted and is loved!
Millie
Millie was the first Spencer Scholarship recipient. Unruly on a leash, her foster family was concerned about keeping her safe on walks. Ultimately, she adopted Millie.
Arnold
These before and after photos show Arnold's remarkable transformation. In rescue, he was fearful and timid, but his adopter, Brian, committed to lifelong positive training with Arnold and created a YouTube channel documenting his adventures with his canine companion, Scout.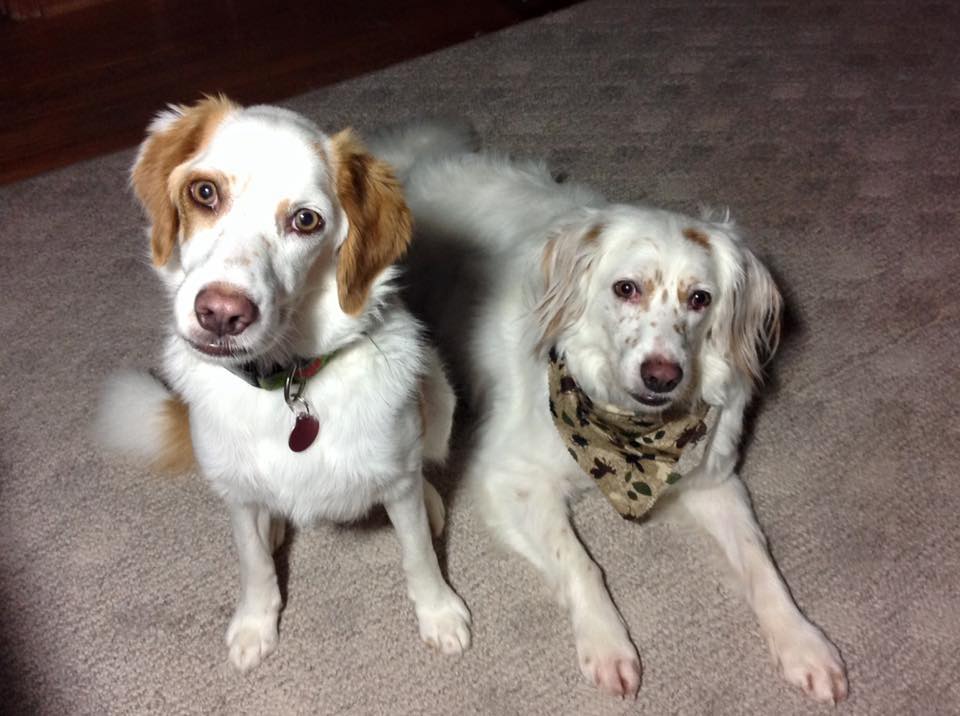 Evan and Maddie
Evan and Maddie have been in rescue for years. Originally living with a hoarder, they came in terrified of humans. Today, they love to train and are happy, sweet dogs. They are still looking for a patient forever home, though. Could it be you? Learn more about them on their FB page.
Xena
Xena was once declared a dangerous dog after her family let her run loose, but one of our trainers was contacted to assess her and petition to have the designation removed by the animal control office that assigned that designation to her. The designation was removed, and Xena thrived in her foster home. Our trainer reported that she had become "a sweet, gentle, and happy dog." Xena has been adopted by a family who loves her!
Click images for information about our scholars!
No upcoming events at the moment
Our board is made up of talented individuals with a range of skills and animal-related experiences. If you'd like to join us, we're always on the lookout for new members to participate on subcommittees and the executive board.
​
Certified trainers working through the Spencer Scholarship program make a commitment to working with positive, science-based methods. They will not use any tool or technique that is designed to be aversive and/or cause the dog intimidation, distrust, stress, anxiety, fear, or pain. They are experienced trainers who are knowledgeable about current training techniques and have a demonstrated commitment to working with rescues. If you would like to be considered for our training team, please email us today.
​
​